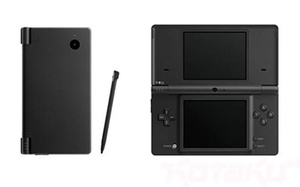 A Japanese
Nintendo DS
game pirate has been sentenced to 2.5 years in prison and given a nearly $100,000 USD fine, after being convicted of making 1000
ROMs
of
DS
games available for download.
The man, Yoshiaki Asagiri, was arrested in late 2008 and was charged with "distributing games online without permission" and the "breaking of Japanese copyright law," says
Kotaku.
The sentencing judge called Asagiri's crime a "trampling" of the efforts of the game developers and publishers, who have spent time and money on bringing the games to the public.
Nintendo
has stepped up their efforts against piracy of late, with the new decision following right on the footsteps of a
DSi
firmware
update that has completely killed off flash carts used to play pirated games and run unauthorized software.