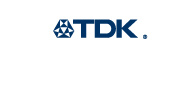 According to a new roadmap, it appears
TDK
is set to become the first company to offer a 3.5" hard drive with 2.5TB capacity.
The storage company is currently testing 640GB drive platters that will fit in standard 3.5" drives, and could, with 4 platters, offer 2.56TB of data capacity.
Any mass production would not start until November however, with peak production likely starting in January.
TDK is also planning to create 640GB thin notebook drives, which will be in full production by December. Rival
Seagate
has already announced a similar notebook drive however, with no launch date.