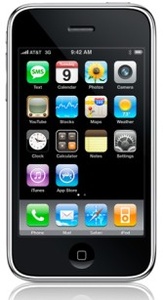 A claim made that an
Apple iPhone
exploded in France is the first such report involving an iPhone, after several have been made about the company's
iPod
since it was released.
Marie-Dominique Kolega
says her 18 year old son was struck in the eye after his girlfriend's iPhone started hissing, and shattered. She has threatened to file a complaint against Apple over the incident.
"My son was frightened but he did not lose an eye,"
Kolega, of Aix-en-Provence in southern France, told
AFP
. US television station
KIRO
recently did a report on a number of cases of exploding iPods that have led to injuries or property damage. The station claimed that Apple's lawyers had tried to prevent it from getting access to 800 pages of documents from the
Consumer Product Safety Commission (CPSC)
in California.
In the pages were information about 15 burn and fire-related incidents that have been blamed on Apple's iPods. The documents put the blame on overheating lithium-ion batteries, and stated that reports dropped off when Apple changed the batteries in use.
Electronics do bad things on occasion, but if you compare the number of reported iPod exploding cases, which would appear to be a low number, against the millions that have been sold, the chances of becoming victim to an exploding iPod - or iPhone - are probably extremely low, it just makes for good TV for a station like KIRO.