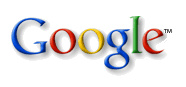 Google Inc.
's plan to acquire
On2 Technologies
in a deal worth around $106.5 million may not go as smoothly as both had hoped. Some On2 shareholders are unhappy with the deal, which they believe undervalues their stock, as well as other terms of the deal. They also point out that the deal was announced just one day before the company released its best quarterly results in 18 months.
A lawsuit, seeking class-action status, was filed in Delaware Chancery Court on Monday. It requests a permanent injunction blocking the deal from going ahead, as well as calling the defendants to account for all damages caused. But does the deal really undervalue the stock, when the 60 cents a share deal represented a 57 percent premium from the closing price of On2's stock the day it was announced?
Well, the lawsuit says that on May 13, On2 stock was traded at 65 cents and that in 2008, the price reached $1.16. According to
Reuters
, the stock started the second quarter at 30 cents and ended it above 40 cents.
"Defendants rushed to announce the proposed transaction at $0.60 per share on August 5th ahead of the positive earnings results announced the next day, thereby placing a cap on the company's stock price,"
the suit reads.
The acquisition will deliver Google valuable technology that could in time bring down its projected
bandwidth
costs for the
YouTube
service, which keeps on growing, by improving the video
compression
.