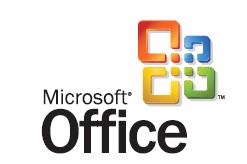 Last week, Microsoft was handed the stunning decision
that they had violated a patent pertaining to
Extensible Markup Language (XML)
and would be forced to stop selling
Word
, its flagship word processor, available as part of the
Office
suit that brings the company $3 billion in revenue every year.
The software giant has filed an appeal however, trying to stay the injunction claiming that if upheld, the injunction would cause "irreparable harm" to the company.
If the appeal does not work, Microsoft will have to cease sales of Word 2003 and 2007 within 60 days and pay $290 million USD to
i4i
who controls the patent.

"If left undisturbed, the district court's injunction will inflict irreparable harm on Microsoft by potentially keeping the centerpiece of its product line out of the market for months,"
added
Microsoft.
Microsoft also added that the injunction would hurt much more than the company's bottom line, stating it would disrupt most retailer and hardware partners, such as
Best Buy, HP, Dell
and others.