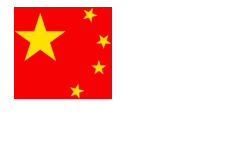 A Chinese court has sentenced four pirates to jailtime and given the site a 11 million yuan ($1.6 million USD) fine for their part in distributing pirated software, including
Windows XP
and
Office
.
The
BSA
applauded the decision, calling it the first successful large scale online piracy conviction in the nation.
Hong Lei and Sun Xiansheng, who ran the website, received three and a half years each, as well as 1 million yuan ($146,000) fines. Two other pirates received two year prison sentences as well as 100,000 yuan ($14,600) fines.
The largest fine however, was given to the Chengdu Share Software Net Co., which ran the pirate's site. The company was fined 8.7 million yuan ($1.3 million) and had 3 million yuan ($439,000) of its revenue taken in forfeiture.
Over 10 million people downloaded software from the site in its few years of operation.
"The verdict of this case represents the end of China's largest online software piracy syndicate and marks a milestone in China's efforts to crack down on Internet piracy,"
added the BSA.