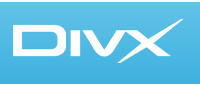 DivX
has made a licensing agreement today with
Panasonic
for the next-generation
DivX Plus HD
technology.
The technology will then be incorporated into Panasonic's
UniPhier
semiconductor chips which will be placed in HDTVs,
Blu-ray
players, and other devices that will playback "Plus HD
H.264
video in the
MKV
container
at high-definition resolutions up to
1080p
."
With the new certification, the devices will play MKV files with
AAC
audio, created by most softwares, including DivX's own DivX 7.