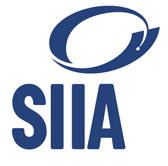 In 1992, the
Software & Information Industry Association
(previously the SPA), released the now
infamous
(and frankly ridiculous)
Don't copy that floppy
anti-piracy propaganda video, warning against the dangers of copying software and games. The video features a dancing rapper by the name of
MC Double Def DP (Disc Protector)
.
This month, the group has released the long-awaited sequel, dubbed
Don't Copy That 2
, and it is available on
YouTube
in
full
HD
glory. The video remains extremely corny, just like the original, but this time features a college kid who downloads and burns all the latest music albums. There is also a SWAT team and Klingons.
Well worth the watch and the laugh if nothing else. It's not just a copy it's a crime!