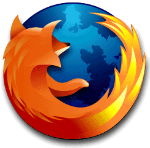 Mozilla Corp.
pushed out updates for its Firefox web browsers yesterday to address four separate security bugs and several stability issues. Three of the four security bugs have been considered critical. They involve a memory corruption flaw, a bug with
"BrowserFeedWriter"
and a
TreeColumns
dangling pointer vulnerability.
It also addressed several stability bugs, such a tendency for the browser to crash when opening the Bookmarks menu on a Mac.
Changes from Firefox v3.5.2 -> v3.5.3
MFSA 2009-51 Chrome privilege escalation with FeedWriter
MFSA 2009-50 Location bar spoofing via tall line-height Unicode characters
MFSA 2009-49 TreeColumns dangling pointer vulnerability
MFSA 2009-47 Crashes with evidence of memory corruption (rv:1.9.1.3/1.9.0.14)
The updated versions are
v3.5.3
and
v3.0.14
, and will automatically be updated by the Firefox software. Alternatively, you can download both versions from AfterDawn.
Firefox for Windows
Firefox for Mac
Firefox for Linux