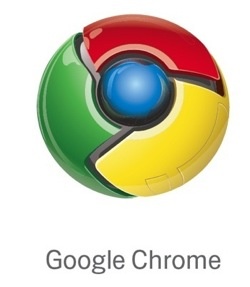 Google
has updated their
Chrome
browser this week to a stable version 3.0, and also announced that an official Mac version will be available before the end of the year.
Chrome has been on the market for almost one year now, and has seen quick upgrades, mainly speed tweaks as well as compatibility updates. In comparison,
Mozilla Firefox
has been around for over five years and is currently in working version 3.5.
The browser market is still dominated by
Internet Explorer
, which (with combining versions 6,7,8), has about 67 percent market share. Firefox, Chrome and
Safari
have been taking share steadily however, and IE's share has degraded from 95 percent in 2003. Chrome currently has just under 3 percent market share.
"If at the two-year birthday we're not at least 5 percent (market share), I will be exceptionally disappointed. And if at the three year birthday we're not at 10 percent, I will be exceptionally disappointed,"
added Chrome Engineering Director Linus Upson.
Despite his public goals, Upson says Google's internal goals are even more steep.
Besides the standard speed tweaks and interface updates, version 3.0 also brings "themes," which will allow users to customize the browser.
One of the main obstacles for Chrome has been simply just breaking into the market. Internet Explorer comes pre-installed in all Windows machines, and many users simply keep the browser they are familiar with. Recently, Google
made a deal with Sony
that will have the Chrome browser pre-installed in some VAIO laptops. Google says it is planning similar deals with other manufacturers.
Download it here: Google Chrome 3.0