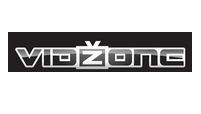 Ben Creasey,
VidZone's
head of production, has announced the update of the service, and the inclusion of a good number of improvements.
The full list of improvements, via the Europe PSN
blog
:
Pre-roll advertising will be shown no more than once every 15 minutes – No more adverts after every video, guaranteed!

16:9 support, true full screen display – This means that if the video is shot in widescreen, it will display in its full widescreen glory on your TV.

Virtual Keyboard is now supported in Search – Use your external or the standard PlayStation virtual keyboard to type instead of scrolling through each letter.

VidZone Search is faster and improved – Faster searching and you are now able to search for special characters (ie you can now search for P!nk etc)

Start up time is reduced – No more waiting about to get partying!

Audio volume on music videos can now be normalized – Each video will play at the same volume meaning no more volume control surfing

PlayStation Network presence now shows the music video being watched in VidZone on the XMB™ friends list – Your friends will now know what you are watching so no more secret Celine Dion video viewing sessions!

Support for PlayStation Store purchases in Download menu – Videos will link to equivelant RockBand track in the PlayStation Store with more game/product links coming soon.

Default settings are now saved – If you have turned the clicker off, it will remember it for the next time you open VidZone.

Cache has been increased – VidZone will store more of your last viewed videos on the PlayStation's hard drive so you don't have to stream so much data.

Help screens are available in Settings menu – Having issues? Try the new help screens to answer your questions

Settings menu has been reordered – More logical ordering of the setting menu.
VidZone was released for European PS3 users in June 2009
, and has been increasing in popularity since launch.