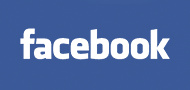 Well on the way to profitability and its 1 billion user goal,
Facebook
founder and CEO Mark Zuckerberg has posted today on his blog that the site has reached 300 million users today, as well as gone "cash flow positive."
Zuckerberg added however that 300 million is just the beginning and the site "is just getting started on our goal of connecting everyone."
Perhaps more interestingly is the fact that the site is now profitable, much earlier than expected.
"Earlier this year, we said we expected to be cash flow positive sometime in 2010,"
Zuckerberg added.
"And I'm pleased to share that we achieved this milestone last quarter."
You can read the full Facebook post here:
300 Million and On by Mark Zuckerberg