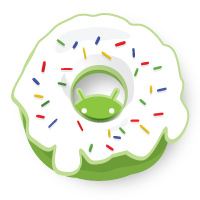 According to the
android-developers blog
, the latest Android
firmware
update SDK, dubbed
Donut
and officially version 1.6, is now available for download.
Quick Search Box
---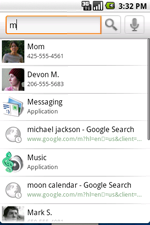 Says Google, the 1.6 quick search includes
"a redesigned search framework that provides a quick, effective, and consistent way for users to search across multiple sources—such as browser bookmarks & history, contacts, and the web—directly from the home screen."
The system will also continue updating itself with more relevant results, putting more popular contacts or applications at the top after just a few queries.
Camera, Camcorder, and Gallery
---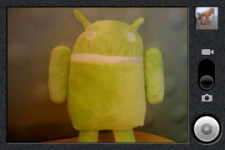 The completely redone interface makes for easier toggling between video, gallery and camera modes. You can also select batch photos for deletion or moving now. The performance of the camera, which was notably lagging is now "39% faster, and there is a 28% improvement in the time from completing one shot to the next."
Battery Usage Indicator
---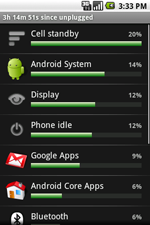 "A new battery usage screen lets users see which apps and services are consuming battery power. If the user determines that a particular service or application is using too much power, they can take action to save the battery by adjusting settings, stopping the application, or uninstalling the application."
You can read the full list here:
Android 1.6 update