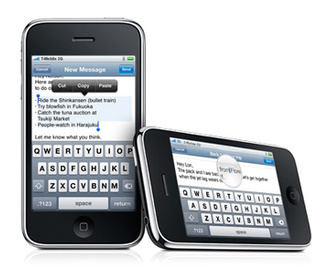 The South Korean government has announced today that they have agreed to allow the
Apple iPhone
to sell in the nation, a big victory for Apple breaking into the very exclusive market.
The decision, made by the
Korea Communications Commission
, is one of the few times the nation has allowed phones from foreign brands in.
The Korean-based
Samsung
and
LG
benefited the most from Korea's closed door policy, and currently sit as the second and third largest makers of mobile handsets in the world, only falling behind
Nokia
.
Notably for Apple, South Korea has one of the highest population, percentage-wise, of cell phone users in Asia, with over 93 percent of the 49 million citizens subscribing to mobile carriers.
There was no word on when the iPhone will be released in South Korea, but it is expected that other smartphone makers will apply to have their phones sold in the nation now, including
RIM
.
"This is a big strike for the government in saying that this is an open market,"
added Chung Yun-ho, managing partner of Veyond Partners, a Korean telecom consulting firm.
"Many people regard Korea as an advanced telecom market but they are acknowledging that we are lagging behind in smartphones. They wanted to pressure the telecom companies to embrace new things."