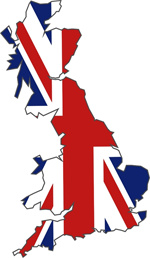 According to the Minister for Digital Britain Stephen Timms, the controversial UK "broadband tax" should "be law" soon, meaning every citizen with a fixed line telephone will have to pay a 50 pence a month tax.
Timms added that the tax will be part of the larger Finance Bill set to be presented to parliament before the next election.
Tory
MP
John Whittingdale adds that the tax is expected to raise about £175 million a year "to fund high speed networks."
The bill is expected to face opposition, mostly from the Conservative party.


"I'm confident the Conservative party will oppose it. I object to it on the basis that it is another tax and is aimed at people who are using old technology,"
added Mr Whittingdale.
Reiterated Timms:
"We want to make high speed networks nationally available. The next-generation fund will help that and we will legislate for it this side of a general election."
The bill is "full
steam
ahead," adds business secretary, Lord Mandelson.