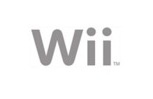 Rumors have been flying for weeks
that
Nintendo
is set to drop the price of the
Wii
gaming console to $199 USD next week, but it appears UK gamers will not get the same luxury.
Gamesindustry.biz
is reporting that instead of a price cut, the UK will see new retail bundles that include the
Wii MotionPlus
accessories and two games.
The console retails for GBP 199 but the new bundle will add
Wii Sports
, Wii Sports Resort, and the MotionPlus peripheral.
A few retailers have already listed the bundle, and it is expected to go on sale within two weeks.
Nintendo called the bundle talk "rumour and speculation".