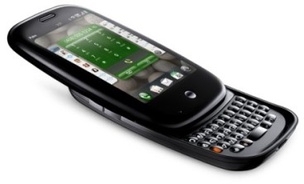 O2
has announced that the popular smartphone
Palm Pre
will will be released in the UK on October 16th, making it available via their direct store as well as Carphone Warehouse, Phones4U and other retail partners.
The phone will be free if you sign up for 18 or 24-month contracts, which cost £73.41 or £44.05 per month.
The phone has a 3.1-inch touchscreen with 480x320 resolution and a slider design which hides a full QWERTY keyboard. More notably, the phone uses Palm's own WebOS Linux-based operating system, which offers multitasking for applications and "Synergy" for contacts integration.
Ronan Dunne, CEO of Telefonica O2 UK added:
"Today's announcement reinforces O2's position as the home of the smartphone. With the addition of the excellent Palm Pre to our already extensive portfolio, we will continue to offer our customers the widest range of the very best devices on the market today."

"There's a lot of excitement about Palm Pre in Europe as we continue to expand Palm webOS products across new carriers and countries,"
notes Jon Rubinstein chairman and chief executive officer, Palm, Inc.
"We look forward to launching Palm Pre with O2 so people in the UK can see firsthand how Palm webOS offers a new and better smartphone experience."