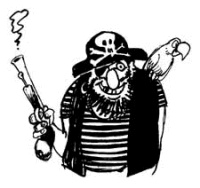 A meeting that was called for British musicians to discuss UK government proposals on how to tackle illegal file sharing has come to a consensus that file-sharers should have their
bandwidth
"squeezed"
for persistent copyright infringement. The congregation of more than 100 artists came to the agreement that file sharers should not have their Internet accounts suspended.
Artists including Lily Allen, George Michael, Annie Lennox, Radiohead guitarist Ed O'Brien and Pink Floyd drummer Nick Mason signed a statement. It calls for two warning letters to be issued to users when they are caught sharing music illegally before their bandwidth speeds are restricted for certain purposes.
The idea would be to
"render sharing of media files impractical while leaving basic e-mail and web access functional."
Lily Allen
, who was the target of quite a large amount of criticism for running her mouth on the issue while technically breaching copyright law on the exact same website, was applauded by the audience for her campaign to
"alert music lovers to the threat that illegal downloading presents to our industry."
Jim Killock
, executive director of digital rights activists the
Open Rights Group
, said that the artists had addressed the symptom,
but not the cure
, adding that the only answer was to
"license products to compete with file-sharing."
However, he said major labels are being too cautious to approve some new services.