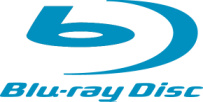 According to a new
NPD
analysis,
Blu-ray
will finally break into the mainstream in 2010, especially as prices continue to drop.
The company researched consumers using Blu-ray set-top boxes (not including the PS3) in February 2008 and in August of this year, and the figures clearly showed that
BD
is out of the "early adopter"
phase
and into the "dreamers" phase which is the group that wants the new technology but are "deterred by price."
Regardless, NPD says falling prices, strong holiday sales, and a slowing uptrending economy will finally push Blu-ray from "niche" technology to "mainstream."
In the 2008 study, over 64 percent of users were early adopters, which only account for 20 percent of the entire market. By August however, the number had been reduced to 38 percent, and replaced by "dreamers" and "sensibles," a group full of middle aged families who like the technology but waited some time before investing. Those two groups account for over 40 percent of the entire market.
"In the last year, we have made great strides toward becoming mainstream, but we're not quite there yet,"
notes NPD analyst Russ Crupnick, via
VB
.
"But going into the holiday season, we are seeing a combination of fairly reasonable price points on hardware and a lot of content. By February, after the holidays, it's going to quickly look more and more mainstream. We are on that path."

There are however still a decent amount of "late adopters" who do not care for the technology or are neutral. Neutral consumers are at 17 percent while "anti-tech" (users that frankly hate Blu-ray) are at 7 percent.