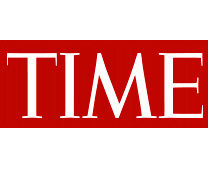 Time
is reportedly in talks with U.S. magainze publishers to begin a 'digital newsstand' sometime in 2010 that would deliver the magazines to mobile devices and e-book readers.
Time is in talks with Conde Nast and Hearst, two behemoths of the industry, although it is unclear how far along in the discussions the publishers are.
Users of the upcoming service could buy subscriptions, either by month, annualy or biannually.
The companies hope the digital newsstand will help counteract the deep decline in print advertising revenue that has occurred since 2005. E-book readers such as the
Kindle
are becoming more and more popular.
The service would mark one of few times that a print company has charged for content online, and if successful it will certainly be one of the few, standing next to the
Wall Street Journal
.
Analysts have called the rumored service a "magazine version of Hulu," which may not be a bad thing considering how strong Hulu has become in the
streaming
video market in just over a year.