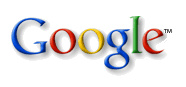 Google
has admitted today that an internal error caused the search engine giant to block all results from the
The Pirate Bay
, although at first they claimed it was due to a
DMCA
complaint.
Said Google in the morning:
"Google received a (Digital Millennium Copyright Act) take-down request that erroneously listed Thepiratebay.org, and as a result, this URL was accidentally removed from the Google search index. We are now correcting the removal, and you can expect to see Thepiratebay.org back in Google search results this afternoon."
However, about two hours ago, Google updated their statement adding that
"The removal appears to be an internal error and not part of a DMCA request."
Users searching Google for the Pirate Bay were greeted with linkbacks but no direct links to the homepage of the
infamous
torrent
tracker
.
Peter Sunde, former spokesperson for the site, Tweeted today
"why is 'thepiratebay.org' (the frontpage) removed from your [Google's] index?"
and also accused the search engine of "of censoring a competitor and of stifling free expression." However, all appears to be fine now as a quick search shows off the site as fully available.