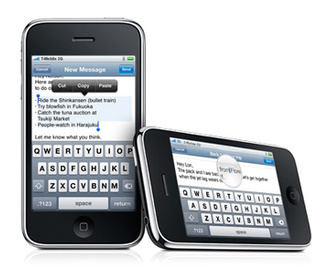 A number of prominent analysts have recently noted that
Apple
should drop their
AT&T iPhone
exclusivity pact, and likely double their market share in the process.
Today,
Morgan Stanley
analyst Kathryn Huberty noted the same thing, and specifically cited the iPhone's dramatic market share growth in France (136 percent) after it became available non-exclusively.

"We expect Apple to broaden iPhone carrier distribution over the next two years and believe this opportunity is under-appreciated by the investment community,"
said her research note, via the
AP
.
Hunerty notes that Apple currently has 4 percent market share in the markets that make up 70 percent of all iPhone sales, its exclusive markets. If those pacts were to be dropped, Huberty expects market share to fly to 10 percent within two years.
In the US specifically, if the iPhone was to begin selling as a
CDMA
phone for
Verizon
, market share would jump to 12.2 percent from the current 5.