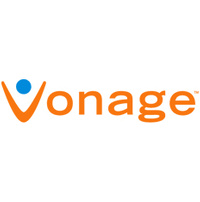 Vonage
has announced today that they will be releasing VoIP applications for the
iPhone
and
BlackBerrys
, allowing users to make international phone calls at prices cheaper than those of the major wireless carriers.
The calls are routed through Vonage's extensive network, although the calls are considered local calls, and will use carrier minutes. To save minutes however, you can use Wi-Fi to make the calls on the iPhone. The BlackBerry version cannot use the Wi-Fi.
Many were surprised by the decision, especially considering the very similar
Google Voice
application has not been included to the App Store,
after being launched months ago. The FCC has had to step in to review the decision on the matter.
The
AP
gives a few examples of call prices, which significantly undercut wireless carriers. Vonage charges 5 cents to call Colombia, per minute.
AT&T
, unless you are on an international calling plan, charges $2.19 per minute for the same call. Even on the calling plan, which costs $3.99 per month, the call costs 17 cents per minute.