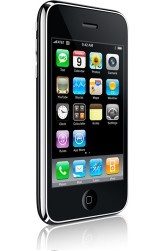 Adobe
,
just one day after announcing
that full
Flash
support was headed to
Android, webOS, Symbian, BlackBerry
and
WinMo
, has announced that Flash will now be available, somewhat, on the
Apple iPhone
.
The Flash Player 10.1, which will work for all the other OS but not on the iPhone, is set to be released in January for Android and Symbian and March for other OS.
For iPhone however, the new Flash Professional CS5 will allow developers to create iPhone apps, using the new ActionScript3.
Says Adobe:
"The new support for iPhone applications in the Flash Platform tooling will not allow iPhone users to browse web content built with Flash technology on iPhone, but it may allow developers to repackage existing web content as applications for iPhone if they choose to do so."
You can read more here:
Adobe iPhone Flash options