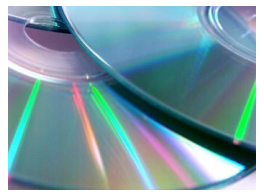 Earlier this week, the annual
Future of Music Coalition Policy Summit
began, allowing musicians, techies, managers, entrepreneurs and critics to meet and find the best ways to make money in a world now dominated by the Internet.
Publicist Ariel Hyatt released some very interesting numbers on the opening day, mainly about U.S. album sales.
There were 115,000 albums were released in 2008, but only 110 were considered "hits," meaning they sold more than 250,000 copies.
On top of that, only 1500 had sales above 10,000 and there was even 6000 albums that did not reach 1000 sales.
Soon enough, it will be blatantly clear that
CD
sales are dead, and as Greg Kot of the
Chicago Tribune
says, the recordings "will be more like adverstisements for opportunities that actually do make money: live performances, merchandise, licensing to movies, commercials and video games, ring tones, etc."