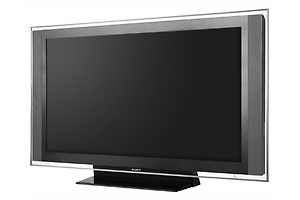 According to a new report from market research firm
Retrevo Pulse
,
HDTV
sales continue to grow however the ratio of smaller TV purchases (up to 37-inches) has increased expoinentially, at the expense of larger sets (37 to 55-inch).
Overall, the ratio has shifted to 3:2 in favor of smaller TVs compared to 1:1 last year.
Analysts in the report, via
Twice,
gave the following possible reasons for the shift in consumer sentiment:


* The completion of the digital TV transition on June 12 was a motivating factor in a new TV purchases by a wider population segment.

* More households are now adding multiple HDTV sets for various rooms in the house.

* More HDTV programming through terrestrial broadcasts, cable, satellite and Internet TV is now available, stoking consumer demand for sets on which to view it.
Overall, Retrevo Pulse expects
"an especially good year for smaller-screen TVs."