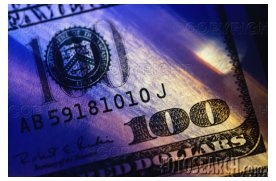 According to new figures from
Rentrak's
Home Video Essentials
, US consumer spending on
Blu-ray
and
DVD
rentals exploded 10 percent year-on-year for the Q3 2008, with notable growth in popularity of Blu-ray and
Redbox
$1 rentals.
Overall, spending for both formats grew to $1.6 billion USD for the quarter. For the entire year through September 27th, rental spending is up 8.2 percent to $5 billion USD.

"The widespread distribution of Blu-ray titles into the primary rental channel is supporting the rapid adoption of the format by consumers, greater than what we saw on DVD,"
reported Rentrak VP Brad Hackley, via
VB
.
Blu-ray was the biggest gainer, with spending increasing 53.8 percent so far for the year to $313 million. For the Q3, spending on Blu was up 44.5 percent year-on-year. On the other side, DVD rentals was up 2.8 percent, and still remains the dominant media choice, bringing in $4 billion USD so far this year.
Kiosk rentals are up 120 percent this year and now represent about 14 percent of all rentals.