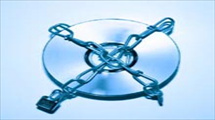 Cory Doctorow, the keynote speaker at the O'Reilly Tools of Change (
TOC
) conference at the Frankfurt Book Fair, had a few choice words for publishers who continue to use
DRM
on their e-books, calling them "the real pirates," and "bent on the destruction of publishing."
Doctorow is the author of the
Boing-Boing
blog and long time activist in the industry.
Says Doctorow, via
BookSeller.com
:
"Digital licensing systems currently employed destroy the bond between the readers and the book."
He continued that DRM was a "farcical" way to exploit consumers, adding that
"there is no mechanism whereby a retailer of a [print] book can take it away from you,"
and that a system wherein that exists is "insane."
Doctorow concluded that the "most valuable asset that publishers have" is the knowledge that a book "is passed to kids or has come from your parents".