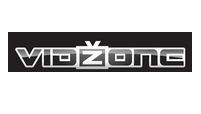 VidZone
has denied that they will be starting a
streaming
service for the
Xbox 360
, and will remain with their current system of selling music video downloads via
Xbox Live
.
In the UK,
Microsoft
charges on average £2 for individual videos (about 250 MS Points) and says they have no plans to extend their streaming service to the 360. VidZone currently has an extremely popular streaming service available on the
PS3
via the free
PlayStation Network
.

"There's no real plan for us to do anything there, all the focus is going into PlayStation and it's a very different service to what we run on the PS3,"
said Michael Russo, director of new music development, via
GI.biz
.
"The PS3 offering is much more of a proper consumer product. [Xbox 360] is a very different service to what we've got on PlayStation. Nothing is given away for free, there's no element of streaming, it's all pay-to-own downloadable music video content. It's a smaller business for us and we only represent the independent labels."
As for VidZone fans in the EU that have not yet received the service, Russo says service expansion is in the works.
"We're on track and should be available to another 11 regions by Christmas, which will take us up to 18 countries. We have an aggressive roll-out strategy and there will be numerous additions to the service that we'll announce in the not so distant future - some major features of the product,"
he added.