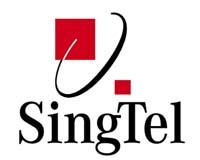 SingTel
, the carrier of the
iPhone
in Singapore has announced today that they have dropped the price of the smartphone, making it available for as low as "
zero
dollars."
Th company did not give any further details, but it is likely that receiving the phone for free will come at the expense of a large contract.
The full press release:
At SingTel, we want to offer our customers the most innovative products at the best value with an unparalleled customer experience.

We are pleased to have been the first operator to bring both the iPhone and iPhone 3GS to Singapore at very attractive prices, from as low as zero dollar.

Coupled with our unrivalled 3G mobile network coverage and our innovative services such as Live TV, our customers are enjoying a superior iPhone 3GS experience.

When we introduced the iPhone 3GS in July, we also allowed our existing iPhone customers to do an early upgrade if they had completed at least six months of their 24-month contract, a first in the industry.

We wish to assure our customers that we review our price plans regularly to ensure that they offer the best value and remain competitive.

We aim to provide the latest and most innovative mobile devices and services to enhance our customers' mobile lifestyles.

Our ongoing partnership with Apple will enable us to continue introducing its cutting-edge products to our customers.