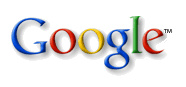 Google
and
Virgin America
have joined forces for free Wi-Fi on all Virgin American flights from November 10th until January 15th.
Says Google
:
"Bring a WiFi-enabled laptop or mobile device and stay connected for free during your flight. The service is available on Virgin America serving the cities listed below. We hope the service makes your holiday travel a little easier. Grab a seat at virginamerica.com.
"
Virgin normally charges $13 USD for Wi-Fi on long flights for laptops and $8 for smartphones and tablets.
The included destinations include:
San Francisco,
CA
(SFO)
Boston, MA (BOS)
Fort Lauderdale, FL (FLL)
Las Vegas, NV (LAS)
Los Angeles, CA (LAX)
New York, NY (JFK)
Orange County, CA (SNA)
San Diego, CA (SAN)
Seattle, WA (SEA)
Washington Dulles (IAD)