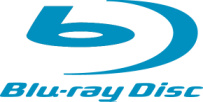 Mark Wattles, the former founder of
Hollywood Video
and current owner of
Mark's Video
rental chains in Washington, Oregon, Nevada and Arizona has announced across the board price drops on rentals via his stores.
Per night prices for rentals have been dropped to $1.49 USD for
Blu-rays
, $0.99 for new release DVDs and $0.49 for catalog films, prices that match or even undercut rental kiosk giant
Redbox
.
VideoBusiness
has confirmed the new aggressive price drops.
Wattles currently owns 20 locations which were spun off from Hollywood Video when it was purchased by Movie Gallery.