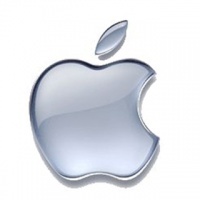 Despite a continued global recession,
Apple
crushed their Q3 earnings last night, mainly due to extremely high
iPhone
and Mac shipments.
Overall, iPhone sales rose 7 percent and Mac shipments rose 17 percent for the quarter. Profit jumped to $1.67 billion USD, the company's most profitable ever. In response, the stock pushed over $200 a share for the first time since 2007.

Year-to-date profit now stands at $5.7 billion USD, an 18 percent year-on-year increase. Most analysts predict that Apple will continue to set new records, especially as Mac sales continue to chip market share away from PC makers and with the iPhone set for release in China.

"We've got a very strong line-up for the holiday season and some really great new products in the pipeline for 2010," added Apple CEO Steve Jobs.