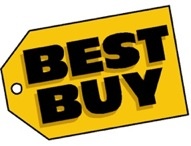 Best Buy
CEO Brian Dunn has announced that the company will be opening its first ever 24-hour store, in New York City.
The retail store will open on November 13th on 14th Street at Union Square, taking over one of Circuit City's old flagships locations.
The store is 48,000 square feet and Dunn says the retail location will remain open from 8:00 a.m. on Monday until Midnight on Saturday, straight. The store will then reopen on Sunday for 10:00 a.m. until 8:00 p.m.
The hours will accommodate NYU students and other New Yorkers whose
"hectic lifestyles that don't always conform to traditional retail hours,"
added Dunn.
Besides normal services, Geek Squad will be available around the clock as well and the new Best Buy will "boast the largest Best Buy musical instruments department in the United States, including lighting equipment and professional DJ equipment," says
TWICE.