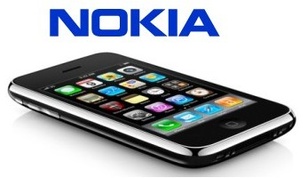 Nokia
has sued
Apple
this week over the popular
iPhone
smartphone, claiming Apple infringes on Nokia patents.
There are 10 patents up for dispute, each of which relate to technologies "fundamental to making devices compatible with one or more mobile standards."
Nokia went as far as to say that they had invested about $60 billion USD in to research and development and that Apple did little to compensate them for the patents.
The patents range from wireless data, speech coding, security and encryption on all iPhone models from the iPhone 1G to the iPhone 3GS.

"The basic principle in the mobile industry is that those companies who contribute in technology development to establish standards create intellectual property, which others then need to compensate for,"
said Ilkka Rahnasto, vice president for legal & intellectual property at Nokia, via the
WSJ
.
"Apple is also expected to follow this principle."
Nokia has license agreements with over 40 companies allowing them to use the mobile technology.
It is unclear how much Nokia is seeking in damages but many expect the figures to reach the billions.