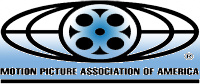 The MPAA appears to be gearing up for a change in the way they fight file sharing. Two leaders of the movie industry trade group's antipiracy division have
reportedly
been let go.
Antipiracy has been renamed Content Protection and Senior Executive Vice President Daniel Mandil has been put in charge. He is also assuming the role of General Council for the MPAA.
This seems to signal a shift in legal strategy, most likely meaning Mandil will be expected to mount some kind of legal campaign against unauthorized file sharing.
Could a RIAA-style legal jihad against file sharers be in the MPAA's plans? It's too early to say right now, but if the studios want to see some action the high profile of this approach may make it inevitable.
Or maybe they are hoping to push the newly appointed Intellectual Property Enforcement Coordinator (IP Czar) to get the government more directly involved in the fight. The IP Czar position was created by last year's
Enforcement of Intellectual Property Rights Act
, better known as the ProIP Act.
President Obama's nominee for the position, Victoria A. Espinel, was formerly a negotiator for the US Trade Representative (USTR), where she was responsible for protecting the rights of US copyright (and other IP) holders internationally.