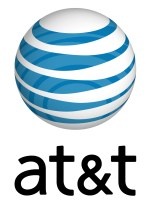 AT&T
has sued LCD panel makers
Samsung, Sharp, LG
,
AU Optronics
and two others over claims that they fixed prices on panels sold in the United States in the past few years.
Says AT&T in the suit: The six display makers
"formed an international cartel illegally to restrict competition in the United States in the market for LCD panels. The conspiracy included communications and meetings in which defendants agreed to eliminate competition and fix the prices of LCD panels that were ultimately incorporated into LCD products that they knew would be sold in California and the United States."
Earlier this year,
Hitachi
pleaded guilty to international LCD panel price-fixing
, the fourth company to do so this year. LG already paid $585 million in criminal fines in that case.