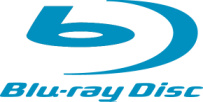 According to
VideoBusiness
,
Blu-ray Disc
set-top players continue to drop in price, and one analyst expects to see at least one $50 USD player on Black Friday.
Last year was dominated by off-brand, cheaper players such as those by
Sylvania
or
Memorex
but name brand, Internet-enabled players, most with video
streaming
from
Netflix
are becoming to be standard at under $200 USD.
Says Abt Electronics owner Jon Abt:
"We are doing better than we initially expected, which is due to the price drops. The price drops were expected, but we didn't think it would be this deep this quickly. BD Live players [most of which offer streaming movie services] are now available in sub-$200 models."
Abt also says the company is selling 50 percent more BD units year-on-year.
More notably,
NPD Group
says 14 percent of all Blu-ray set-top sales this year are for sub-$200 models whereas last year that number was under 1 percent.
A few of the more feature-packed players available right now for under $200 are the
Panasonic DMP-BD60 ($150)
, the
Samsung BD-P1600
($180) and the
LG BD370
($160), all of which offer Netflix, Amazon VOD, CinemaNow or Pandora.

"We've seen very strong growth in Blu-ray players this year. It has been a bright spot in a very gloomy industry landscape,"
said Ross Rubin, NPD director of industry analysis.
"Nearly all other electronics device categories have been down, such as digital cameras and MP3 players."
As for Black Friday deals on BD players? Rubin says he can see a $50 USD BD player.
"It's conceivable we could see a $49 Blu-ray player on Black Friday, but I think we'll see more $99 deals. Anything is possible."