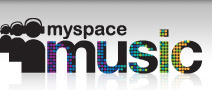 According to
AllthingsDigital
,
Microsoft
is in early talks with
MySpace
in an effort to have
MySpace Music
tied-in with the
MSN
online
portal
.
Microsoft has its own service, MSN Music, but traffic ranks significantly lower than MySpace Music and Microsoft has been looking to kill off the service for some time.

As of April, AOL ranked on top with AOL Music at 30 million unique monthly visitors and MySpace Music fell in second at 27.4 million. MySpace's numbers are expected to be bigger now. MSN Music was far back at 7.4 million.

Says a source close to MSN in regards to its entertainment properties: "It's a decision to make it so MSN does less better. So there will be a focus of attention on a smaller number of categories in which we can be either #1 or #2 in, rather than #4 or #5."

Financial details are unknown.