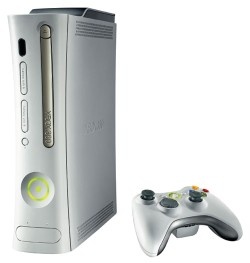 Microsoft
has officially launched its
streaming
Sky TV
service today for the
Xbox 360
today in the UK and Ireland, giving gamers access to movie and TV content on their consoles.
Xbox Live Gold subscribers will have access to 24 channels from Sky and up to 400 movies from the Sky Movies channel. The content is free if you are both a Gold and Sky subscriber. Sky Sports and Sky Movies will also cost extra if you do not already have them.
If you are not a Sky subscriber and do not want a satellite dish, you can pay GBP 15-50 per month for "Internet-only" packages ranging from basic to full including Sports, Movies, and ESPN.
"Today our customers enjoy film, music, videos and games on Xbox 360 and TV is another significant step forward in our entertainment vision,"
added Microsoft's senior regional director at Entertainment & Devices for the UK and Ireland, Neil Thompson.

"And now Xbox owners will have the variety and volume of entertainment along with unique services such as the avatar community which allow you to share, celebrate and chat - it is clear that Xbox 360 is taking entertainment beyond the living room with unique social interactive entertainment experiences."