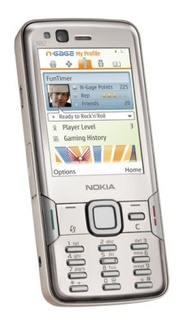 For what seems like the millionth time,
Nokia
has announced it will be killing off the
N-Gage
gaming platform, moving its focus to the
Ovi
mobile store instead.
The phone manufacturer has stopped publishing new games in the format and will completely kill the N-Gage Arena and other community features in September 2010.

"As mobile gaming evolves and begins to encompass social gaming, we want to offer one store front with an even broader portfolio of games - games for everyone," said Nokia. "It's much more convenient to have one place to get all your mobile games, and this is what Ovi Store provides."

Handsets including the N-Gage application will continue to ship "for some time" but the company says they will no longer ship any games with the systems.

N-Gage first failed in 2003 as a standalone gaming platform and was originally announced as a smartphone app in 2005. The service hit multiple year delays and was only fully made available in 2008.