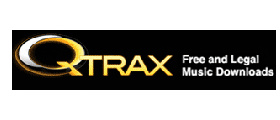 Last Qtrax announced a schedule for rolling out their ad-supported music download service in the Asia Pacific Region.
Qtrax is probably most famous for
a PR stunt
in which the service was launched
without any actual music
to download. However, since that time they have been able to
get the necessary licensing deals
in place to offer a selection of music similar to the
now defunct SpiralFrog
service.
Although perhaps
not the most user friendly
online music service available, Qtrax has continued to
improve their software
.
According to a schedule released last week, throughout the months of November and December Qtrax will become available in Australia and New Zealand later this week. That will be followed by a series of launches which will take it to markets including Indonesia, Taiwan, and mainland China by Christmas Eve.
Australia & New Zealand - Nov 5th, 2009


Singapore - Nov 12th, 2009


Malaysia - Nov 19th, 2009


Philippines - Nov 26th, 2009


Indonesia - Dec 3rd, 2009


Hong Kong - Dec 10th, 2009


China - Dec 17th, 2009


Taiwan - Dec 24th, 2009
Although the future of ad-supported music is still up in the air, Qtrax's expansion outside the United States is certainly a landmark in online distribution.
"A lot has been accomplished, some of it groundbreaking . And a lot more needs to be accomplished and will be. Our vision is clear and our team highly skilled. We are dedicated to providing the best music service to consumers worldwide while creating substantial revenues for rightsholders and our shareholders,"
said Allan Klepfisz, President & CEO, Qtrax.