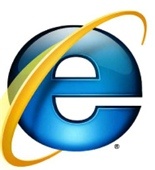 According to new figures from
Net Applications
, both
Firefox
and
Google Chrome
continue to wrestle away market share from long time leader
Internet Explorer
, with
Chrome
seeing the strongest growth.
Chrome saw over 10 percent growth to reach 3.58 percent market share, while Firefox continued its
ascent
moving to 24.07 percent.
Apple's Safari
still remains in third at 4.42 percent share, mainly due to increased Mac sales.
Net Applications says given Chrome's growth and recent beta release of Chrome 4, the browser will likely surpass Safari, and the 5 percent mark, by February of next year.
Also interestingly was the numbers behind
Internet Explorer
, which although still the clear market leader at 64.64 percent, is a
far cry
from the 93 percent share it owned in 2003. Internet Explorer 8, Microsoft's most recent update to the browser, had 18.1 percent share, moving it to within days of surpassing Internet Explorer 7 at 18.2. The eight-year-old and extremely inefficient Internet Explorer 6 remained the leader for the
pack
, at 23.2 percent.
IE6 remains the leader despite Microsoft's plea for users to stop using the browser, if they have the choice. Many corporate users are not so lucky.