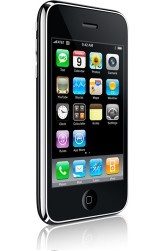 Last week
China Unicom
began selling the
Apple iPhone
officially in China for the first time ever, making the smartphone available to over 200 million subscribers.
Unicom is seemingly fighting for sales however, and 9to5mac is reporting that only 5000 units have been sold since launch. Bloomberg News adds that Apple expects only 460,000 iPhones to sell in the nation per year, a number less than the amount of grey market units that are sold there (for less than Unicom's price.)

Each model of the official phone (8GB or 32GB) can be purchased with 3-year contract but the prices are very expensive. The smaller capacity model will sell for 4,999 yuan ($700+ USD) and the larger model will sell for 6,999 yuan ($1000+ USD). Each is also lacking Wi-Fi due to government regulation.