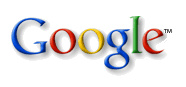 Google
has launched a new privacy control feature this week, dubbed
Dashboard
, which will allow users to see most of the information that is being collected about them at any given time by the search engine giant.
Dashboard will pull together the data that is accessed whenever a user logs into a Google service such as "summaries of an individual's e-mail, search requests and viewing habits on Google's video site, YouTube."

The service will not provide any data if you have not logged into the Google services.

Google has been under fire for years from privacy watchdogs which want to know just exactly it is that the search engine giant knows about you.