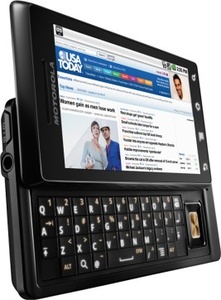 The
Motorola DROID
, re-dubbed the
Milestone
, is headed to Canada early next year says carrier
Telus
, becoming the first Motorola Android phone to reach the nation.
"Teleus' new 3G+ network gives Canadians access to a world-class selection of mobile devices such as the Motorola Milestone,
" adds David Neale, Telus senior vice-president of product and services.
The DROID, the only current smartphone to use Android 2.0, launched in the
US on November 6th
to much fanfare and
a strong marketing campaign
.
"With Motorola Milestone, Canadians will no longer be limited in what they can do with their smartphones,"
says Rick Gadd, vice president of Motorola Canada Mobile Devices.
"They will experience the Web the way they've always wanted on a mobile device, with lightning fast speeds and pages that show them more."
No word on pricing.