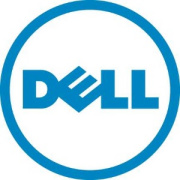 Dell
has officially confirmed that it will be launching the
Mini 3
Android smartphone in China and Brazil, bringing the phone to over 540 million mobile subscribers.
In China, the smartphone will be distributed via China Mobile (which has about 500 million subscribers) and in Brazil it will be distributed via Claro, which has over 40 million subscribers.

The phone should be available in China this month, and in Brazil by "the end of the year."

"Our entry ... is a logical extension of Dell's consumer product evolution over the past two years," adds Ron Garriques, president of Dell's global consumer group.