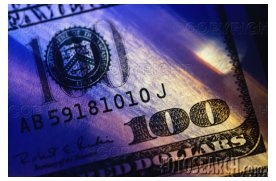 After finally returning to growth in September, the US video game industry declined by 19 percent in October year-on-year, moving down to $1.07 billion from $1.32 billion.
"Based on typical industry seasonality, the industry is on track to generate full-year revenues in the range of $20-$21 billion in the US, which would put it just a bit below last year's sales of $21.3 billion,"
says NPD analyst Anita Frazier. However,
"the continued economic turmoil, and in particular the troubling unemployment rate, is undoubtedly impacting industry sales. ... If consumers' personal outlook continues to erode, they could very well be much more conservative with their holiday shopping this year."
Also of note, the
PS3
and the
Xbox 360
accounted for almost the same amount of total industry sales, with the 360 accounting for 27 percent and the PS3 accounting for 26. "Total industry sales" refers to hardware, software and accessories.
The
Wii
was the best selling hardware of the month, with 506,900 units sold at the new, cheaper $199 price point. The
PS3
was in second with 320,600 units sold and followed by the
Xbox 360
at 249,700.
"Year-to-date, the hardware category has experienced the sharpest decline in the industry, with unit sales down 10 percent compared to the same time period last year,"
added Frazier.
"Recent price cuts helped spur a one- to two-month increase in unit sales, and this month's Wii sales reflect that boost, but the other platforms have not sustained the sales momentum post price reduction."

Overall sales, via
GameSpot
:


US VIDEO GAMES INDUSTRY - OCTOBER 2009 (Oct. 4-31)
Hardware: $380.74 million (-23%)
Software: $572.73 million (-18%)
Accessories: $118.88 million (-2%)
Total Games: $1.07 billion (-19%)

TOP-SELLING HARDWARE - OCTOBER 2009
Wii: 506,900
Nintendo DS: 457,600
PlayStation 3: 320,600
Xbox 360: 249,700
PSP: 174,600
PlayStation 2: 117,800