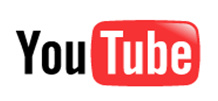 YouTube
has announced it will begin upgrading
HD
streams to
1080p
from the current
720p
, offering support for video playback in
Full HD
.
Spokesperson Chris Dale said engineers have been testing 1080p streams on the system and that the company is now not worried that there will be any infrastructure problems or higher costs for Google, YouTube's owner.

Although there will still be a 10-minute limit, the 2GB file size limit is likely to be increased.

If users have already uploaded videos at 1080p, the video will be automatically re-encoded to playback at the highest quality.