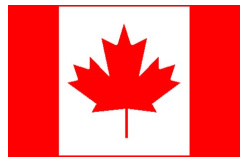 At long last the
Amazon Kindle
e-reader has been made available to Canadian buyers, months after an International version was released to 100 countries with Canada notably absent.
The Kindle model, which costs $259 USD, will sell for around 300 CAD, and Amazon says there are 300,000 books available in Kindle format for Canadian buyers, much less than the 360,000 available for US buyers.

"We know that Canadians are passionate about books and reading, and we're excited to make Kindle available to our customers there," said Ian Freed, vice president of Kindle. "Kindle enables customers around the world including Canada to think of a book and start reading it in under 60 seconds."